INDIAN MUJAHIDEEN
This is a core group of 12 leaders, of which the only known member is Tauqeer. The others operate from the shadows and intelligence sources say that they could be working on ISI orders. They believe in the same extremist (pure) form of Islam as bin Laden and Mullah Omar.

The largest group is codenamed Call of Islam. They are all over 35 years of age and number up to 60,000. They are spread across the country but are present in larger numbers in Uttar Pradesh, Madhya Pradesh, Andhra Pradesh, West Bengal and Kerala, besides Maharashtra. Many are preachers, teachers, professionals and educationists, who on the surface are law abiding citizens but issue instructions to those below them based on orders they get from the top leadership.
The group below them is called Ikhwan (brothers), which has 6,000 core members. They are mostly sleepers who are activated for a particular purpose and then left alone to resume their double identities. Below them is a group of 550 members known as Ansars (helpers). All Ahmedabad and Jaipur blasts accused, besides their leaders like Nagori, are Ansars. They not just plan attacks but also plant bombs and buy the raw material for these.
The next group is code-named "The White Falcon". Their job is to enlist and indoctrinate children aged between five and 10 years in the jihadi cause. Finally, there is the group codenamed Muslim Brotherhood. They play a vital role since their main function is to raise funds through hawala and other methods, largely using Muslims serving in the Gulf countries, and keep in contact with jihadi outfits. The body has reportedly enlisted some 10 lakh regular donors, a large number of them in the Gulf countries.
UNITED LIBERATION FRONT OF ASOM (ULFA)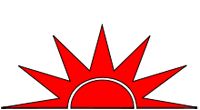 United Liberation Front of Asom was formed on April 7, 1979 by Bhimakanta Buragohain, Rajiv Rajkonwar alias Arabinda Rajkhowa, Golap Baruah alias Anup Chetia, Samiran Gogoi alias Pradip Gogoi, Bhadreshwar Gohain and Paresh Baruah at the Rang Ghar in Sibsagar to establish a "sovereign socialist Assam" through an armed struggle. Arabinda Rajkhowa is the chairman of ULFA. Vice-chairman Pradip Gogoi was arrested on April 8, 1998, and is currently in judicial custody at Guwahati. General secretary Anup Chetia is under detention in Dhaka after being arrested on December 21, 1997.
ULFA has a clearly partitioned political and military wing. Paresh Barua heads the military wing as the outfit's commander-in-chief. Following the military operations in Bhutan in December 2003, most of its top leadership reportedly operates from unspecified locations in Bangladesh.
MUSLIM UNITED LIBERATION TIGERS OF ASSAM (MULTA)
The Muslim United Liberation Tigers of Assam was founded sometime in the year 1996. MULTA is one among the approximately 14 Islamist terrorist outfits reportedly operating in the state of Assam. MULTA and the Muslim United Liberation Front of Assam (MULFA) are also said to be part of the All Muslim United Liberation Forum of Assam (AMULFA).
AMULFA was reportedly founded to coordinate the subversive activities of Islamist terrorist elements in the Northeast region of India. Though its time of founding is not known, MULFA is believed to have taken shape at the behest of the Inter Services Intelligence (ISI), the external intelligence agency of Pakistan. Available reports have, thus far, not been able to zero in on the names of the leadership of MULTA.
Similarly, the cadre strength of the outfit is yet not known. However, security forces have arrested many MULTA cadres and several more have also surrendered to the authorities in the state. A majority of MULTA cadres, reports indicate, are drawn from the poorer sections of the Muslim population in the state and have no more than minimal formal education.
BODO LIBERATION TIGER FORCE (BLTF)
The Bodo Liberation Tiger Force was established on June 18, 1996, under the leadership of Prem Singh Brahma. The body projects its major objectives as creation of a separate state of Bodoland in the north bank of the Brahmaputra, creation of an autonomous district council in the south bank of the Brahmaputra, and inclusion of the Bodos of Karbi Anglong district in the Sixth Schedule of the Indian Constitution.
Hagrama Basumatary is the chairman-cum-commander-in-chief of the group. Other important leaders include vice-chairman Kamal Mushahray alias Chandran Narzari, publicity secretary Mainao Daimary, and secretary general Derhasat Basumatary. Kokrajhar, Dhubri, Bongaigaon, Barpeta, Nalbari and Darrang districts of Assam constitute its areas of operation.
LASHKAR-E-OMAR
Lashkar-e-Omar is a new terrorist group reportedly founded in January 2002 and is a conglomerate of Harkat-ul-Jihad-i-Islami (HuJI), Lashkar-e-Jhangvi (LeJ) and Jaish-e-Mohammed (JeM) cadres. It was formed after the arrests of several front-ranking Islamist leaders in Pakistan following Musharraf's address to the nation on January 12, 2002, in which he committed himself to dismantling the structures and networks of terrorism based in his country.
The etymology of Lashkar-e-Omar is yet not clear. According to some reports, it is named after Mullah Mohammed Omar, chief of the Taliban militia. Other reports have indicated that the name is allegedly a direct homage to Syed Ahmed Omar Sheikh, a front-ranking JeM terrorist who was, on July 15, 2002, sentenced to life by an Anti-Terrorism Court in Hyderabad, Sindh, for his role in the abduction-cum-murder of US journalist Daniel Pearl. The LeO first came into prominence in November 2001 when it reportedly claimed responsibility for an attack on a church in Bahawalpur in Punjab. A policeman and 17 Christians, including five children, were killed and nine others injured when six unidentified gunmen opened indiscriminate fire at a church in Model Town, Bahawalpur, on October 28, 2001.
HIZB-UL-MUJAHIDEEN (literal meaning: party of freedom fighters)
Of the terrorist outfits currently operating in Jammu and Kashmir, the Hizb-ul-Mujahideen (HM) is the one of the largest, with a cadre base drawn from indigenous and foreign sources. It is one of the most important terrorist outfits in terms of its effectiveness in perpetrating violence across the state at regular intervals. The HM is one of the 32 outfits proscribed under the Prevention of Terrorism Act, 2002.
The HM came into being in the Kashmir Valley in September 1989 with Master Ahsan Dar as its chief. Dar was later arrested by security forces in mid-December 1993. The group was reportedly formed as the militant wing of the Jamaat-e-Islami (JeI), an Islamist organisation. The Jamaat-e-Islami is reported to have set up the Hizb at the behest of the ISI, Pakistan's external intelligence agency, to counter the Jammu and Kashmir Liberation Front (JKLF), which had advocated complete independence of the state. Many of the early Hizb cadres were former JKLF members.